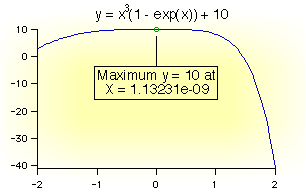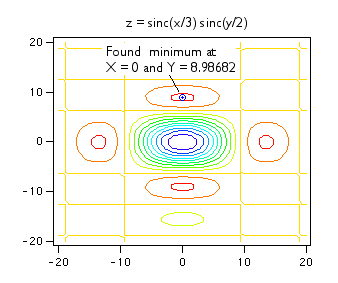 Use Igor Pro's Optimize operation to find minima and maxima of functions.
Optimize functions of any number of independent variables.
Uses golden-section search combined with parabolic interpolation for univariate functions.
Quasi-Newton methods for multivariate functions.
Simulated Annealing available for both univariate and multivariate functions.
Use the Optimize operation to build your own curve fitter with your own merit function!