Used in leading research institutes, universities and industries throughout the world.
Coronavirus Update
Some of our staff is now working at our offices during normal business hours (Pacific time), and others continue to work from home.
Our main office phone will continue to be answered during business hours.
While we have your attention, check out this insightful article "Good online charts can confuse not clarify: Covid-19 examples" by our long-time user "hoakley".
Another long-time user, Reinhold Penner of the University of Hawaii used Igor in creating this comprehensive web page detailing the COVID-19 situation in Hawaii. He said "I wrote a couple of macros/functions that essentially make it a one-click menu operation to update many different metrics. All of the graphs are automatically updated after downloading the JHU national data, the CDC's vaccination and healthcare data, our local data tables, and the Rt values. They get imported and the graphs are updated and the legends parsed and updated as well."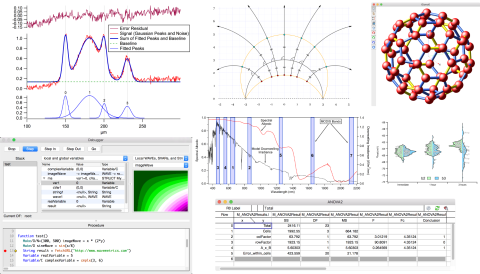 Leading Analysis Software
Igor Pro offers a complete software solution that's powerful yet agile, giving you the power to visualize, analyze and share your data like never before.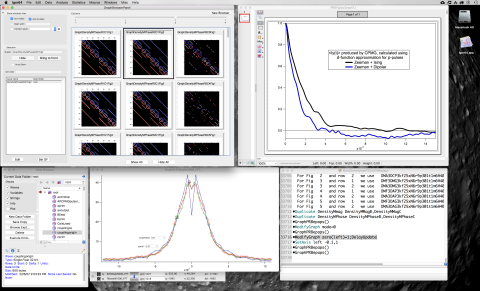 Flexible Purchase Options
Choose from three convenient purchasing options to select a license that's right for your needs: Standard, Academic, or Student.
A Complete Scientific Toolset
Igor Pro is a fully interactive software environment where you can experiment with your scientific and engineering data AND produce publication-quality graphs and graphics.
| | |
| --- | --- |
| Quickly analyze and graph large data sets | |
| Visualize your data with scientific journal-quality graphs | |
| Take advantage of a wide range of scientific and engineering analysis and graphing capabilities | |
| Comprehensive statistics and curve fitting for data analysis | |
| Includes a powerful suite of image processing operations for image filtering, manipulation, and quantification. | |
| Import data in many formats or acquire data from hardware devices | |
| Cross-platform compatible | |
User Programmable
Point-and-click is just the beginning. Add your custom programming using Igor's powerful built-in language to automate your data analysis in new and exciting ways.
| | |
| --- | --- |
| Automate data import, file i/o, analysis, graphs, image, and 3D plots | |
| Troubleshoot Igor Pro code with the symbolic debugger tool | |
| Hundreds of pre-programmed analysis and control commands for rapid algorithm development | |
| Create custom GUIs with controls that perform analyses and display results | |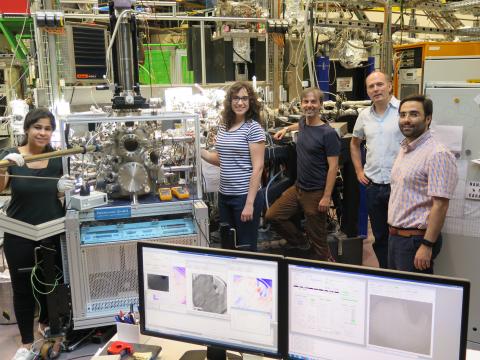 PHOTOS CREDIT
Pictured at right and above: Dr. Florian Kronast and fellow scientists with the BESSYII synchrotron at Helmholtz-Zentrum Berlin. Dr. Kronast has written Igor software to control every aspect of the X-ray photoemission electron microscope, and added "on-the-fly" data analysis as well. (Click the image for a larger view.)