The NIDAQ Tools package can be used for a variety of data acquisition and control applications.
NIDAQ Tools MX has been used for applications from acquisition and control of synchrotron X-ray sources to artillery testing.
Neuromatic is a collection of Igor Pro functions for analyzing electrophysiological data. It can be enhanced with an add-on data acquisition module, NClamp, to acquire patch-clamp data using National Instruments DAQ hardware.
Many of our customers have built their own neurophysiology packages based on NIDAQ Tools.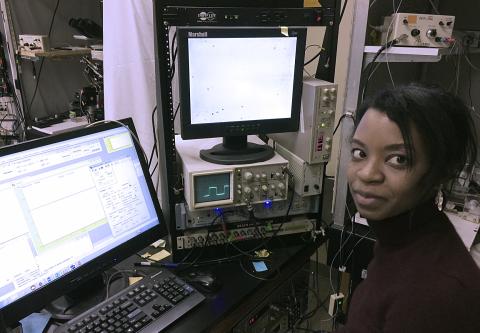 Department of Molecular & Cell Biology, UC Berkeley
Dr. Michelle Antoine, using Igor with a patch-clamp physiology station at the Department of Molecular & Cell Biology, Helen Wills Neuroscience Institute, University of California, Berkeley, Berkeley, California. Photo courtesy Dr. Daniel Feldman.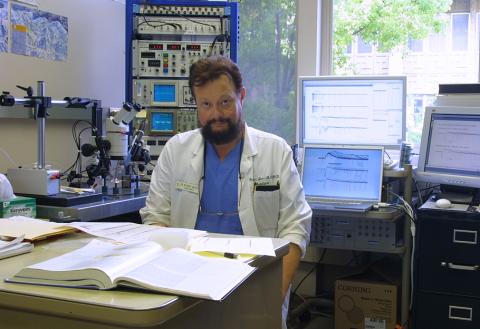 Dr. Bruce MacIver, Stanford University School of Medicine
Igor being used to control, record, analyze and store electrophysiological data in real time from an isolated brain slice experiment. Photo courtesy of Dr. Bruce MacIver.