Contour plots can be made using either matrix data or xyz triplets. Contours of matrix data can be plotted using non-linear user-supplied spacing. Either type of contour data can be plotted on linear or log axes.
Each contour line can have its own color, thickness and line style.
Labels can be a mixture of automatic and manual.
Automatic recalculation can be turned off. Zoom and resize are instantaneous.
XYZ contours create Delauny triangulations and support smooth interpolation.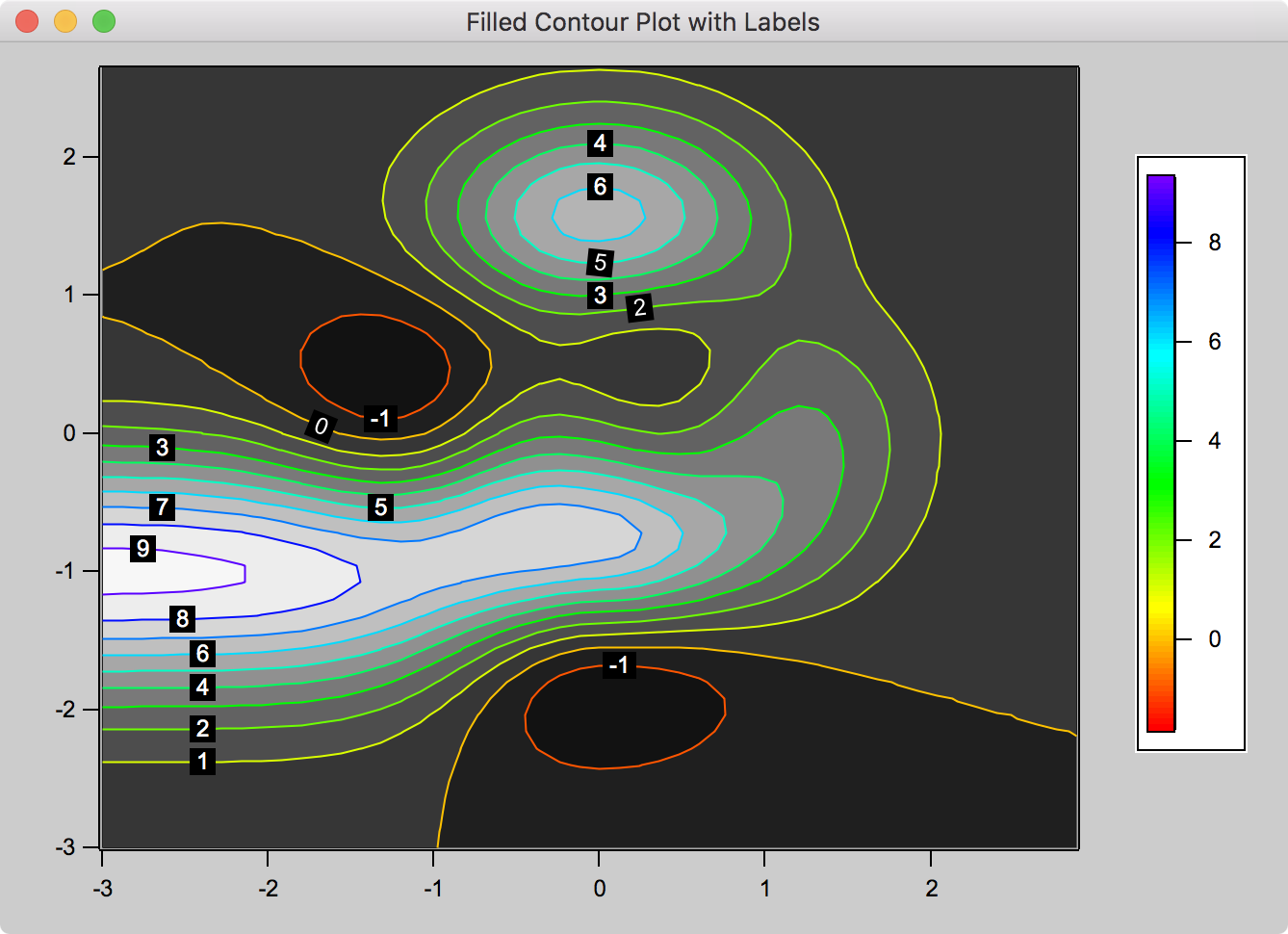 The regions between contour lines can be filled using the line colors or colors from a different color table.