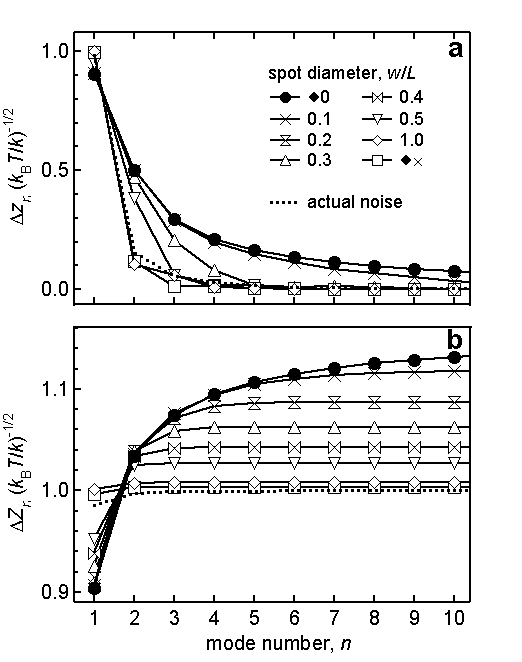 (a) Calculated thermal displacement noise that appears in atomic force microscopy (AFM) measurements using the optical beam deflection method, for the first ten flexural normal modes of a free cantilever. The noise strongly depends on the ratio of the diameter of the focused optical spot to the cantilever length, w/L.
(b) Cumulative thermal noise from modes 1-n.
Submitted by Dr. Tilman Schäffer, University of Münster.