Procedure Loader
Wed, 12/18/2019 - 09:35 am
A utility to load or unload procedure files from the User Procedures or Wavemetrics Procedures folders.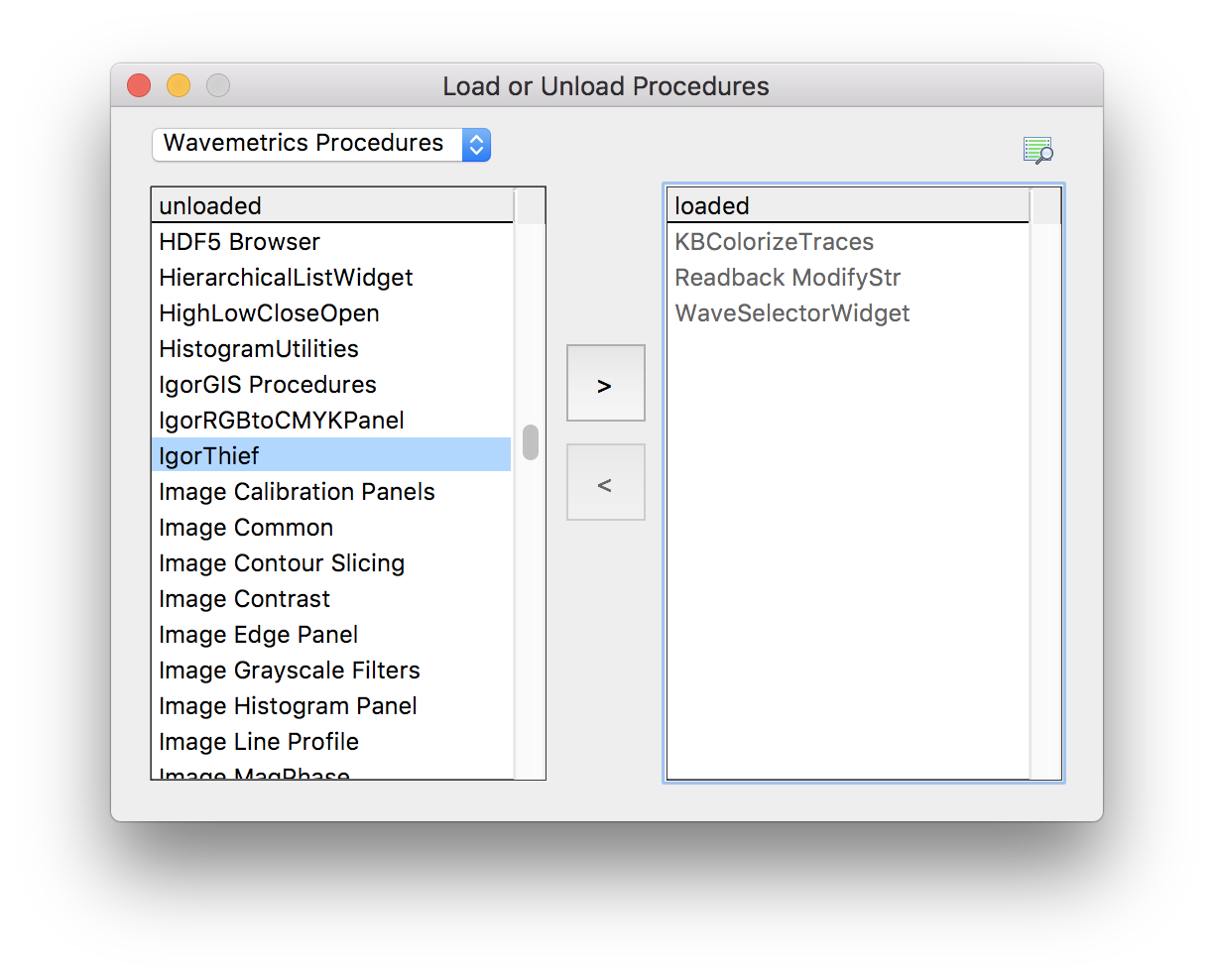 I wrote this originally for users who didn't use Igor regularly enough to recall how to load procedure files that I had distributed, once I had persuaded them to store the files in Igor's User Procedures folder. I've since found that it's actually quite convenient to have this available all the time, so it has become one of my own "default includes".
A similar utility was posted as a code snippet by thomas_braun.
It makes sense for this procedure to be loaded at startup, so a sensible place to store it is in the Igor Procedures folder (see Help > Show Igor Pro User Files). Personally, I keep only one procedure file in the Igor Procedure: a file that has the sole purpose of including my personal selection of user procedures and Wavemetrics procedures at startup. It looks like this: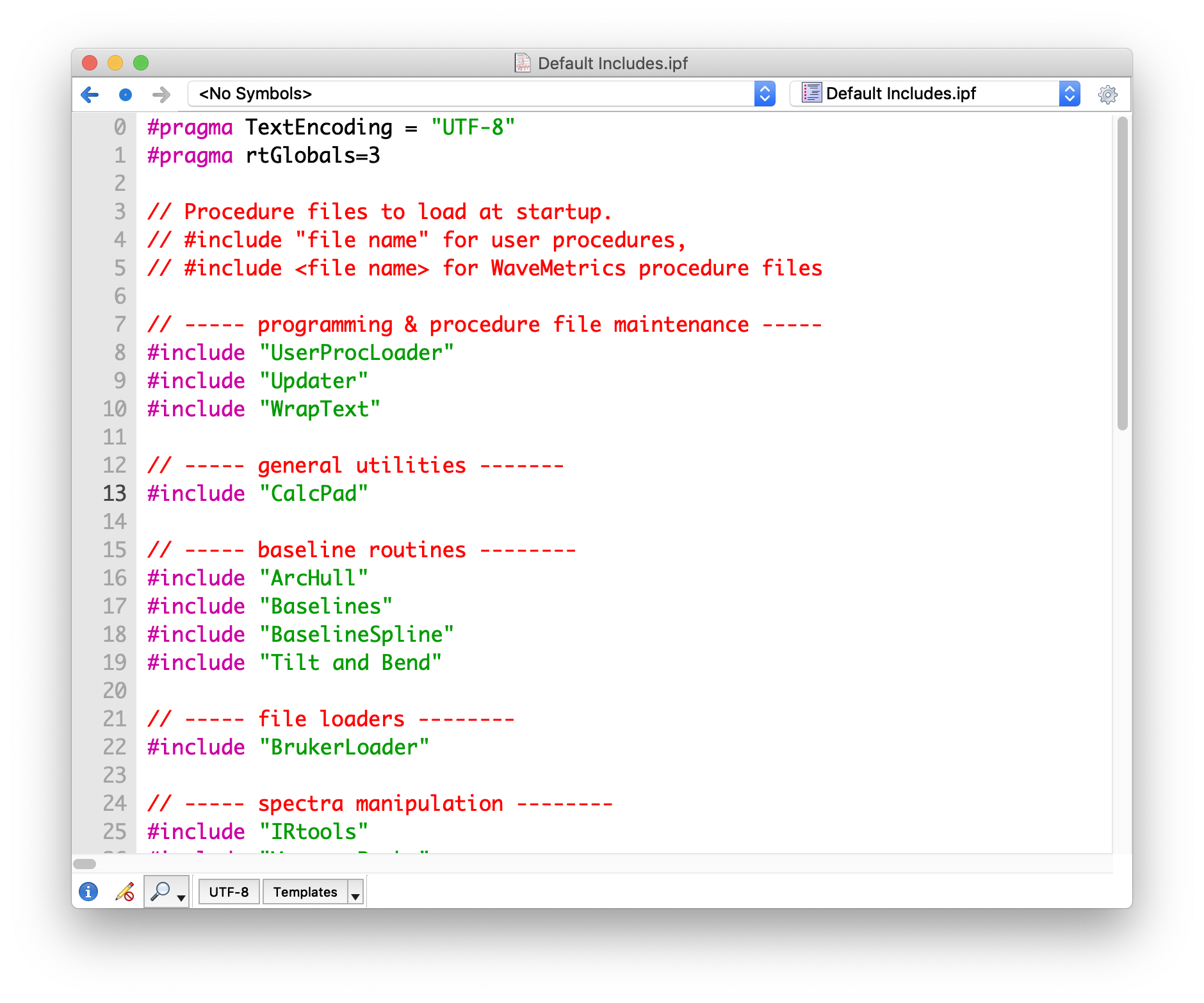 Project Details
Current Project Release
UserProcLoader IGOR.7.00.x-1.20
Release File:
UserProcLoader.ipf_0.zip
Version:

IGOR.7.00.x-1.20

Version Date:

Fri, 12/20/2019 - 09:08 am

Version Major:

1

Version Patch Level:

20

OS Compatibility:

Windows

Mac-Intel

Release Notes:

follows shortcuts/aliases

has option for slower but more robust filename checking
View All Releases