Procedure Loader
Wed, 12/18/2019 - 09:35 am
A utility to load or unload procedure files from the User Procedures or Wavemetrics Procedures folders.
Adds a "Load or Unload..." item to the Macros menu.
It makes sense for this procedure to be loaded at startup, so a good place to store it is in the Igor Procedures folder (see Help > Show Igor Pro User Files). Personally, I keep only one procedure file in the Igor Procedure: a file that has the sole purpose of including my personal selection of user procedures and Wavemetrics procedures at startup. It looks like this: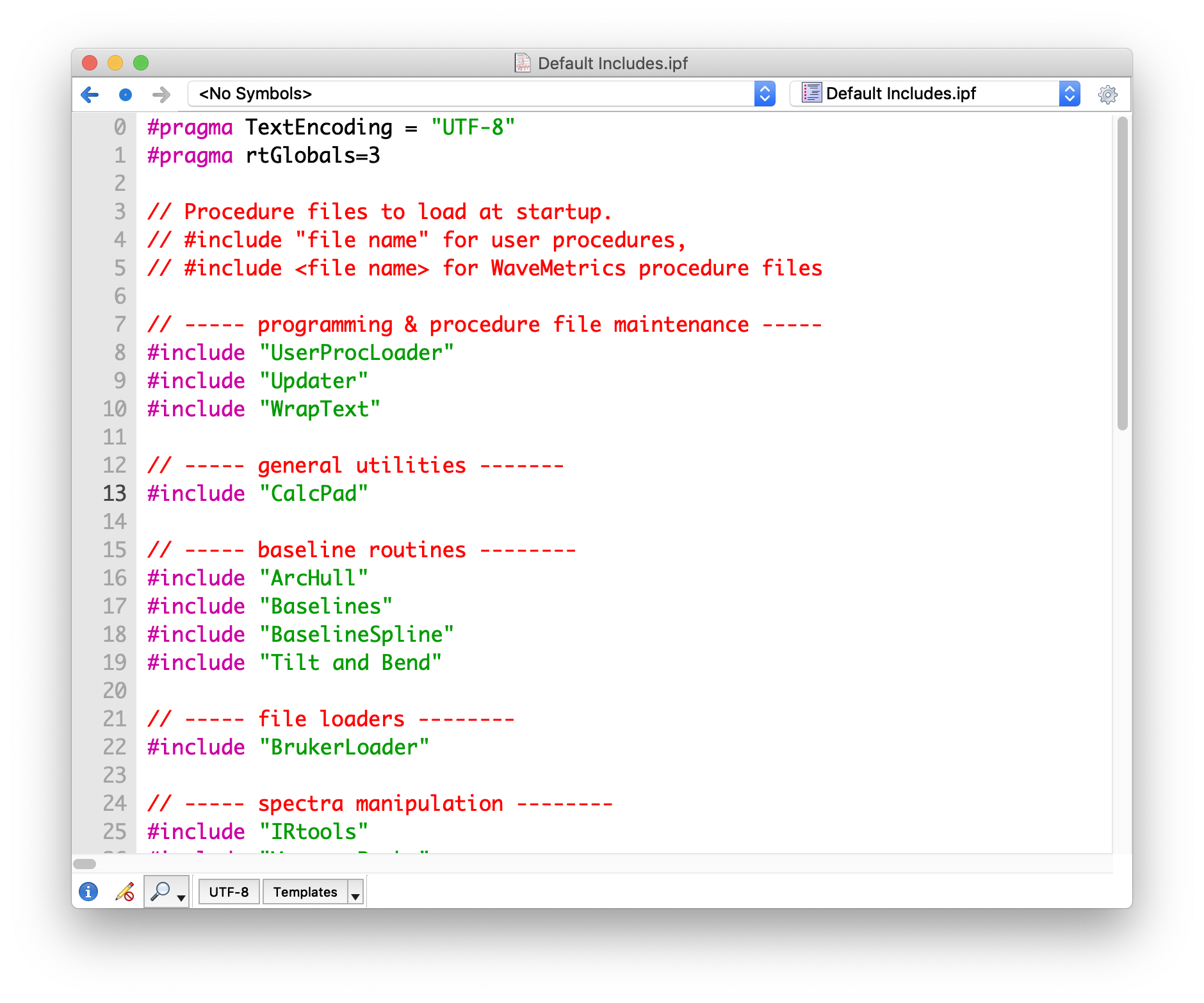 Project Details
Current Project Release
UserProcLoader IGOR.8.00.x-1.70
Release File:
UserProcLoader170.zip
Version:

IGOR.8.00.x-1.70

Version Date:

Fri, 07/31/2020 - 06:49 am

Version Major:

1

Version Patch Level:

7

OS Compatibility:

Windows

Mac-Intel

Release Notes:

Bug Fix: An experiment with no included procedures leads to a listwave with zero rows, which can cause problems. Added check for non-zero rows before wave assignments.

Now has drag & drop option.
View All Releases