Procedure Loader

Wed, 12/18/2019 - 09:35 am
A utility to load or unload procedure files from the User Procedures or Wavemetrics Procedures folders.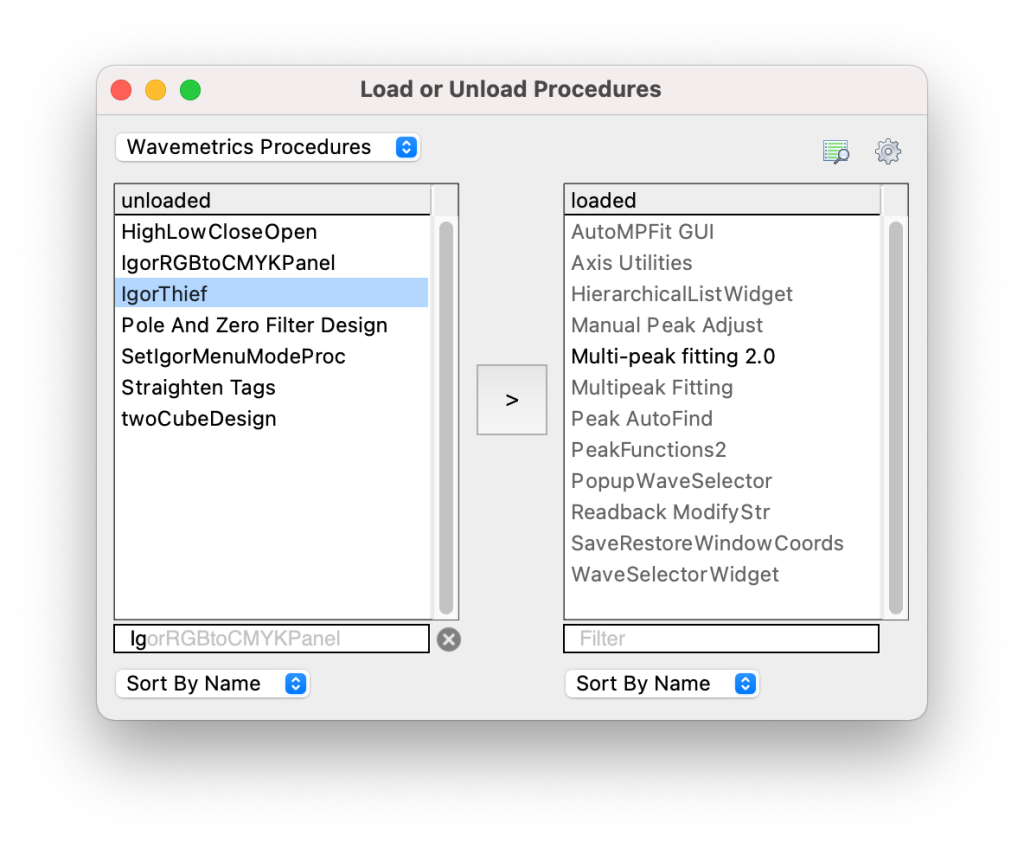 Adds a "Load or Unload..." item to the File menu and, rather presumptuously, takes over the cmd-1/ctrl-1 shortcut.
Unless you are a developer, you can skip to the last section.
Options
Click the cog icon to change advanced settings.
Fast Search: Faster to build the list of procedures, but intolerant of semicolons in file paths.
Show File Path: Hover over a procedure name to display the file location within the Igor Pro User Files folder.
Compiler Directives: Hover over a procedure name to display Pragma statements from the procedure file.
Open IM: Allow independent modules to be opened for editing when the loaded procedure is double-clicked. Other procedure windows can always be opened this way.
Obsolete WM procedures: By default these are hidden.
Drag & Drop: Drag procedures from one list to the other to load or to unload.
Hidden Procedures: Developers can hide certain procedures from the procedure loader. 'Show hidden procedures' overrides this setting, and is not recommended for normal use.
Don't Check Igor Version: enables loading of procedure files with an incompatible IgorVersion pragma.
How to hide a procedure file from the procedure loader
Insert a comment in the procedure, somewhere near the top, with the instruction 'Procedure Loader Hide'. The comment must be within 20 lines from the start of the file. This method may be revised in future versions, but for now this seems to work tolerably well.
// The following commented line hides this file from the procedure loader:
// Procedure Loader Hide
How to install
It makes sense for this procedure to be loaded at startup, so a good place to store it is in the Igor Procedures folder (see Help > Show Igor Pro User Files). If you use the IgorExchange installer to install the procedure loader it will by default be installed in the Igor Procedures folder.
Personally, I keep only one procedure file in the Igor Procedures folder: a file that has the sole purpose of including my personal selection of user procedures and Wavemetrics procedures at startup. It looks like this: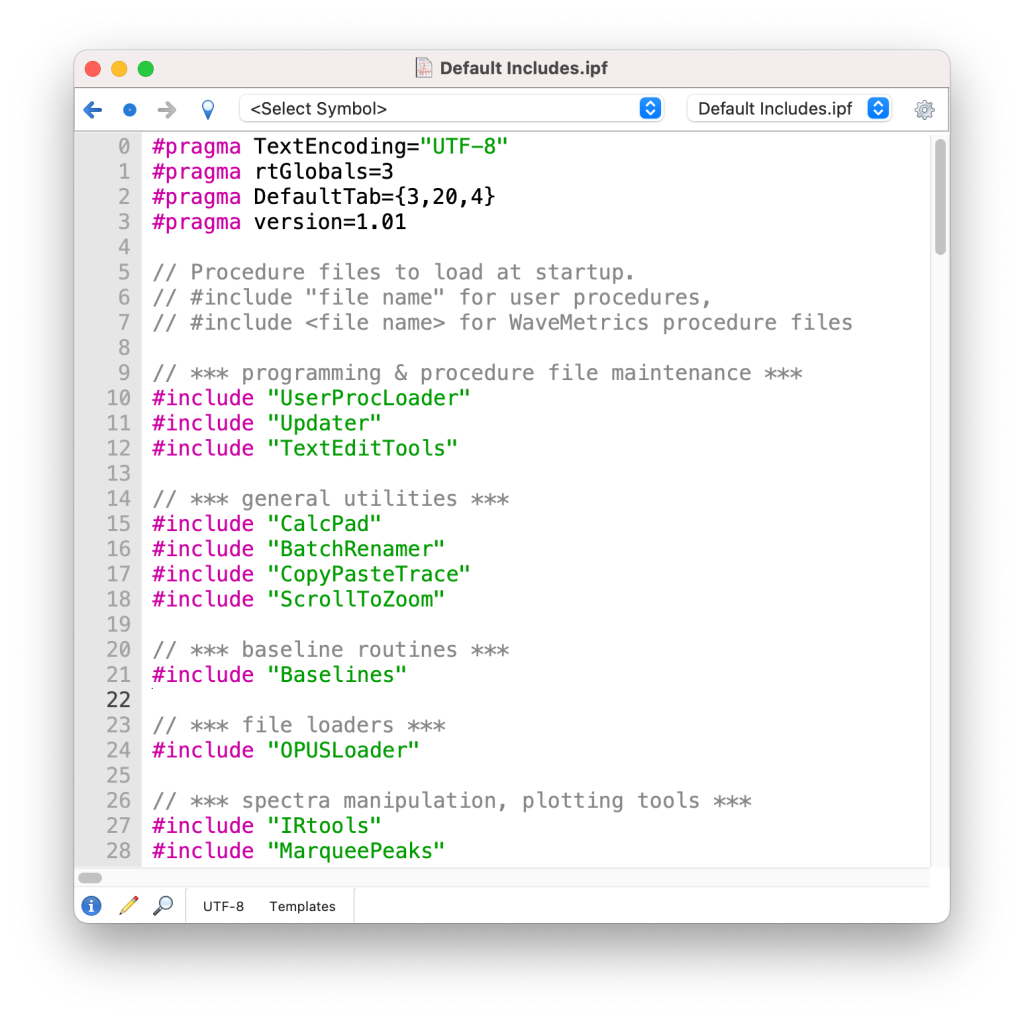 Project Details
Current Project Release
UserProcLoader IGOR.7.00.x-2.41
Release File:
UserProcLoader241.zip
Version:

IGOR.7.00.x-2.41

Version Date:

Fri, 11/24/2023 - 08:24 am

Version Major:

2

Version Patch Level:

41

OS Compatibility:

Windows

Mac-Intel

Release Notes:

Bug fix: entering unexpected characters in filter field gave error.
View All Releases