Formatting Code in Forum Posts

Fri, 07/13/2012 - 12:58 pm
Here's a tip for new IgorExchange users. For Igor code to show up correctly in posts, you should use the Insert Code Snippet toolbar widget:

Clicking it will open an editor where you can enter Igor code.
You also need to choose the Igor language from the popup menu at the top of the widget: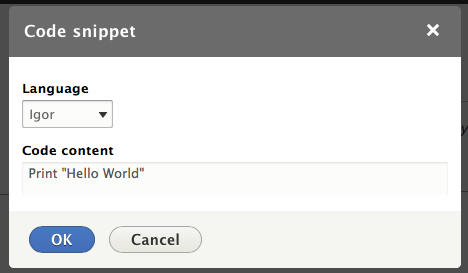 Click OK to see the result in your posting:

More importantly, without using the Insert Code Snippet widget, your code may be garbled because the < character is interpreted as HTML.